Clemson University brought FanMaker the idea of creating a Kids Club program designed to incentivize children to read. In 2019, this idea became a reality with the launch of Clemson Reading Program. Young Clemson fans are able to earn points by reading books and logging them within their account each week. The more they read, the more points they earn to redeem great prizes like tickets to Clemson sporting events, memorabilia, and more!
"The Clemson Reading Program is a very meaningful initiative, it is a way for us to connect with Tiger fans across the country. With it being a free program, it allows any family to join and learn more about our athletic programs while encouraging our readers. Partnerships with the Clemson College of Education and local schools, provide the resources to reach every child within our state." -Spencer McAnally, Director of Marketing, Clemson Athletics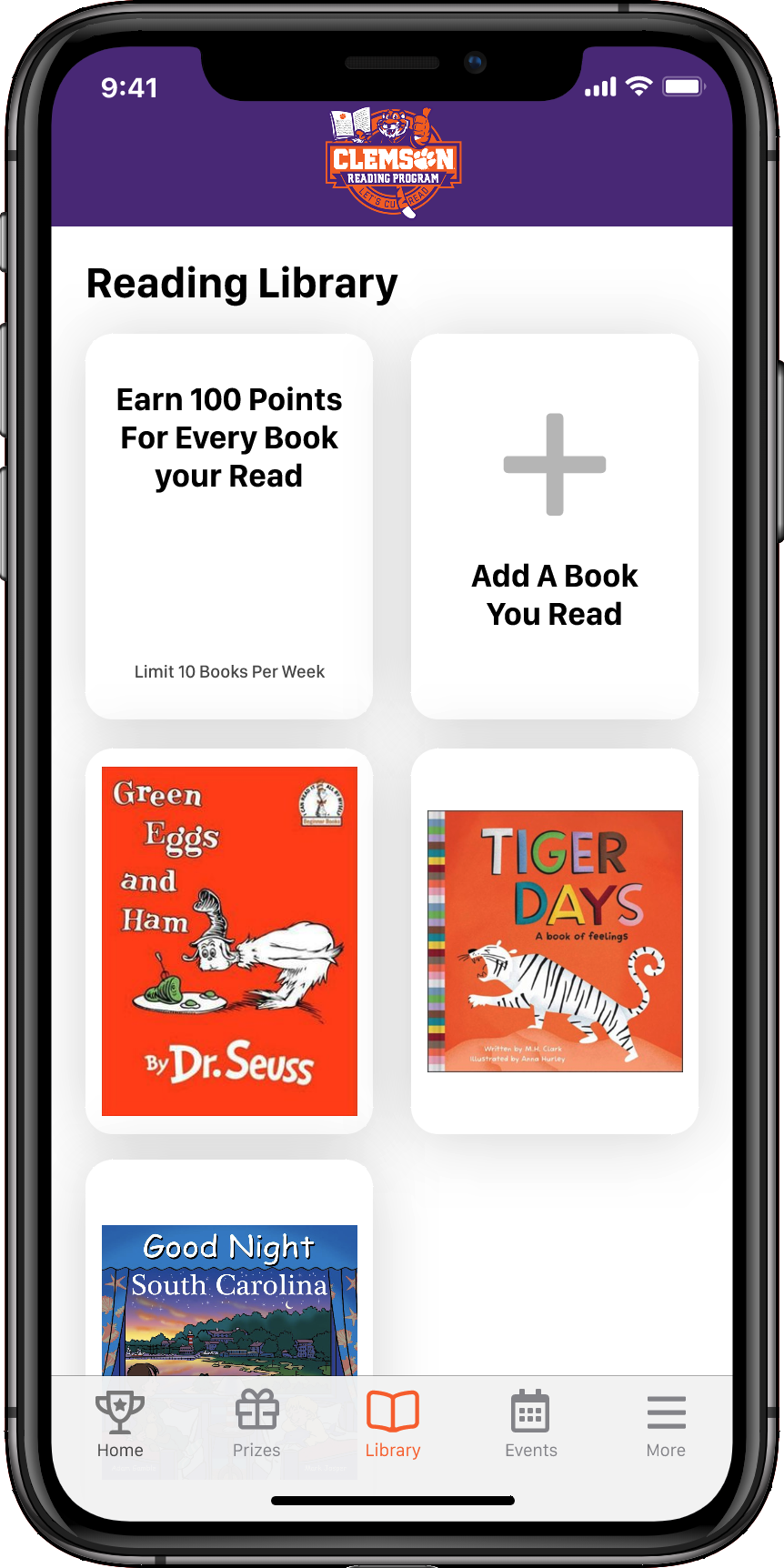 This summer, Clemson had another idea that would help them grow their membership, as well as, reduce the workload of another Clemson University department.
"Our fundraising arm of athletics, IPTAY, has had a summer reading program for years now. This year we were able to utilize the punch card feature of FanMaker to integrate the IPTAY Summer Reading Program within the Clemson Reading Program, and it has been a tremendous success. Not only has it made it easier on IPTAY's end, but it has also increased our membership." -Spencer McAnally
For this initiative, members continue to log books as they normally would and automatically are awarded punches on their punch card. Punch cards are able to track books read and event attendance for each individual member. If a member completes a punch card they are awarded points or a prize.
In less than 2 months, the IPTAY Summer Reading Program has had 1,350+ members log 11,000+ books and 1000+ of participating members have already completed their punch card awarding them bonus points!
"Our program has grown exponentially since we gave the option for IPTAY Cub Club members to join to receive extra benefits. Our program would not be where it is today, without this implementation." -Spencer McAnally
Keeping members engaged is an essential part of the success of any program. We provide the tools necessary to do so, and reading isn't the only option. FanMaker Kids Club clients can utilize events, trivia, CrowdCameo, and more as point earning opportunities and provide parents special member offers from their partners!
"Keeping our members engaged is extremely important. We try to have one big program or contest each month that children can participate in. This might be a reading challenge, a special event, or a sponsor opportunity." -Spencer McAnally
"FanMaker has been a great technology partner for Clemson Athletics for the last 5 years. When we had the idea for the Reading Program, FanMaker was a natural choice to help us achieve our goals with this one of a kind program. They are a tremendous asset that we can utilize whenever we have a new idea for the program." -Spencer McAnally