The Kansas City Chiefs not only rewarded fans by winning their playoff game, but gave them something to take home too!
During the Divisional Round of the 2022 NFL Playoffs, the Chiefs handed out a commemorative ticket to every fan in attendance, 70,000 in total.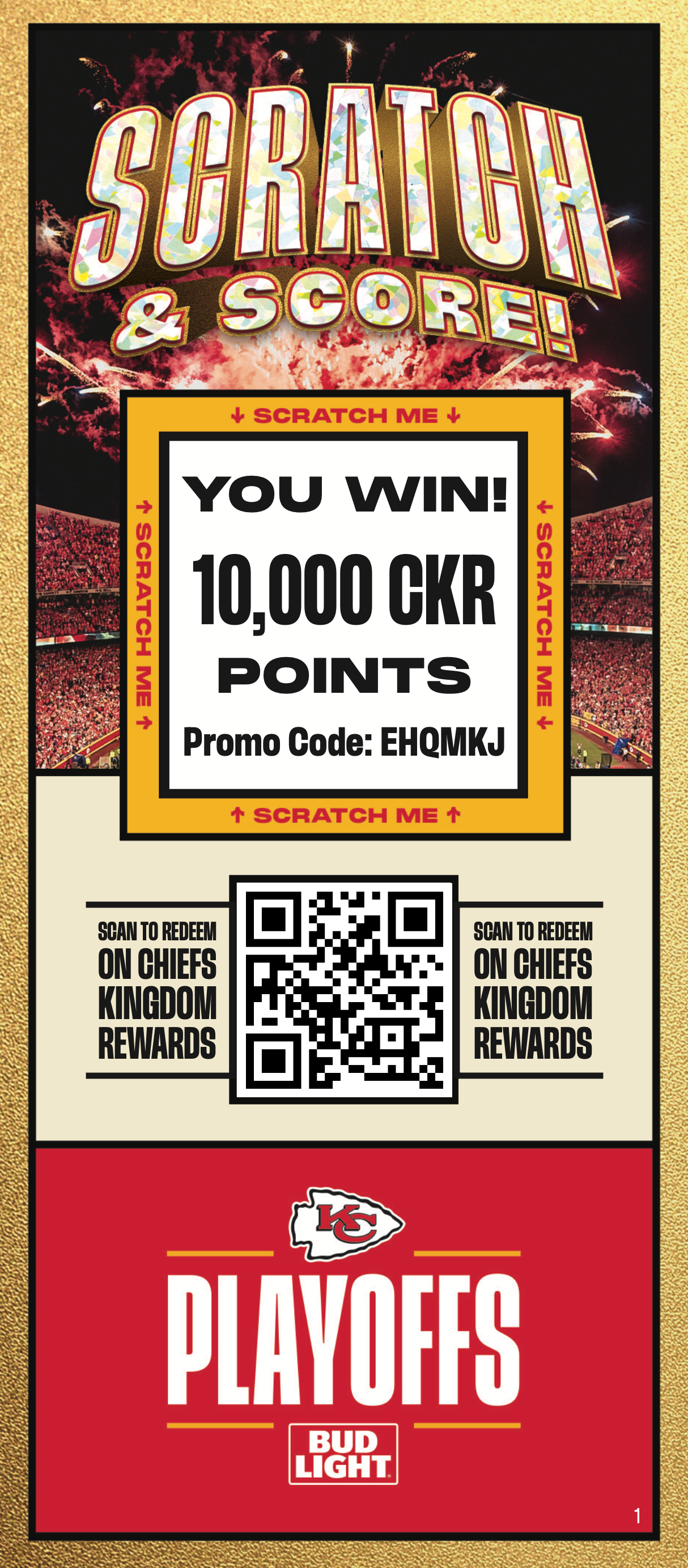 "We wanted to provide guests something that would commemorate their day at the game, but that would provide the fan a bit more engagement than, say, a t-shirt."   -Ty Fowler, Data Systems Manager, Kansas City Chiefs
They did this by a commemorative scratch-off where fans could enter a promo code through the Chiefs loyalty program, Chiefs Kingdom Rewards. These promo codes awarded most fans with thousands of points, but some lucky winners received Chiefs Fit memberships or player autographed items too!
"Chiefs Kingdom Rewards checks the box of being a platform the Chiefs already use, and allowed us to reward everyone who participated in this promotion. It's free to join, not cumbersome to do so, and its SDK is already in the Chiefs app. Awarding points is instantaneous via the promo codes, and for those who won something additional, we already had the mechanism in place to fulfill via FanMaker's robust admin console capabilities."  -Ty Fowler
Over 14,000 fans participated in this promotion by entering a promo code and over 4,500 fans created a new Chiefs Kingdom Rewards account to do so!
With this success, the Chiefs will continue to look at possibilities like this one to grow their program.
"While the 4,500 new users in the program will instantly begin to receive Chiefs communications, we are going to carefully track the customer journey for this segment and see what level of engagement they do or do not continue to have with our team. If we find a large percentage of them do continue to engage, it will likely drive decisions to push further resources into the free tier of Chiefs Kingdom Rewards." -Ty Fowler